They were and are pioneers in their fields. They've helped us to understand science and the law, have written timeless classics and explored the cosmos. One was even Superman. As divergent as these five individuals are, though, they all share a common bond–they are proud Cornell graduates and an important part of Cornell history.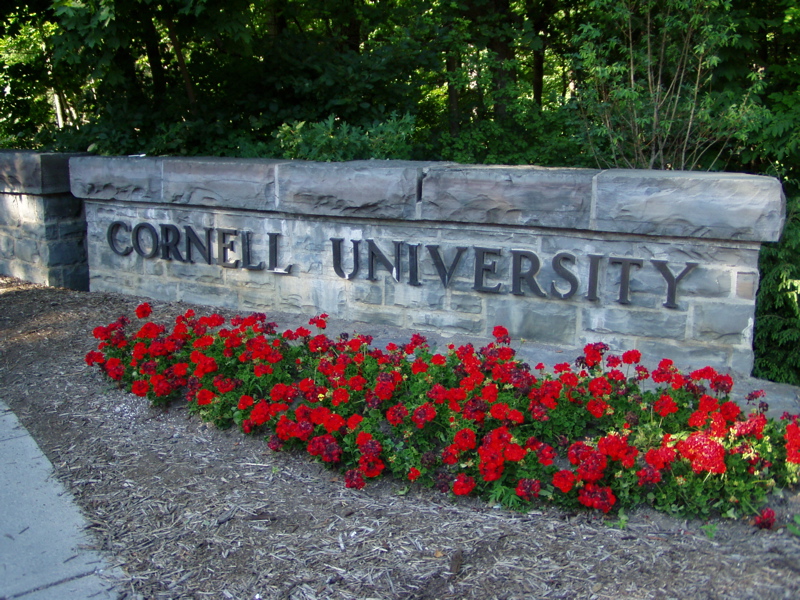 Ruth Bader Ginsburg
Ruth Ginsburg was the second woman ever appointed to the U.S. Supreme Court. She graduated from Cornell in 1954 after majoring in government and graduating at the top of her class. During her time as an undergraduate, Ginsburg was in the sorority Alpha Epsilon Pi and also a member of Phi Beta Kappa, the nation's oldest academic honor society. Shortly after graduation, Ginsburg enrolled at Harvard Law School, then later transferred to complete her education at Columbia Law School. Following a distinguished career as a lawyer and scholar, Ginsburg was nominated to the Supreme Court in 1993.
2. Bill Nye
Better known as Bill Nye the Science Guy, the famous television educator graduated from Cornell in 1977 with a degree in mechanical engineering. During his time as a student, Nye took an astronomy class taught by the famed Carl Sagan and continues to return to Cornell as a guest lecturer on beginning astronomy and human ecology. He also returned to television in 2017 in the Netflix series Bill Nye Saves The World.
3. E.B. White
The acclaimed author of Charlotte's Web, Stuart Little and The Trumpet of the Swan, as well as the co-author of the writers' bible The Elements of Style, E.B. White graduated from Cornell in 1921. In his student years, he co-edited the Cornell Daily Sun and was a member of the Quill and Dagger Society among others. Like all male students with the last name of White, he was nicknamed Andy in honor of Cornell co-founder Andrew Dickson White.
4. Mae Jemison
She received her medical degree from Cornell in 1981, but Dr. Mae Jemison's main claim to fame is being the second female and first African-American to go into space. She made her historic trip aboard the shuttle Endeavour in 1992, carrying a picture of another female African-American aviation pioneer, Bessie Coleman. An avid dancer, Jemison took classes at the Alvin Ailey American Dance Theater while studying at Cornell.
5. Christopher Reeve
Yes, Superman went to Cornell! The actor and activist stated that he chose to attend Cornell due to its proximity to Manhattan, despite the fact that he had been accepted at colleges much geographically closer to the city. He was very active in Cornell's theater department in his time there, appearing in productions of Waiting for Godot, The Winter's Tale and Rosencrantz and Guildenstern Are Dead. His acting career flourished to the point that he was allowed to finish his senior year at Cornell while studying at the Julliard School, graduating in 1974.